Meet Your Seattle Mortgage Company – The Mortgage Reel
Welcome to The Mortgage Reel, Seattle's #1 Lending Team on Yelp and Google....we are a local Seattle Mortgage Company specializing in purchases in Seattle and Eastside Neighborhoods. We offer highly competitive mortgage rates whether you are buying or refinancing a home. As home Mortgage Advisors we listen to your real estate financial goals to provide customized & strategic mortgage options. We are the purchase experts.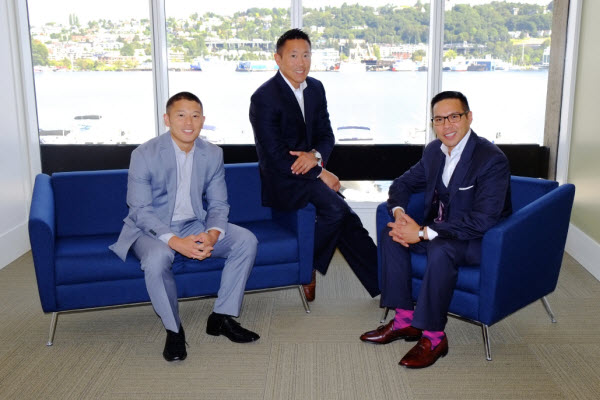 Our past clients have awarded us the most 5-star ratings of any mortgage lender in the state of Washington. Financing a home may be challenging without the right assistance. Our team streamlines the process utilizing todays technology to keep you informed throughout the mortgage process. If you are in the market for a new home or refinancing your current home, allow us to interview as your mortgage professional before you hire a lender. Our online resume with references from homeowners is a testament to the quality service The Mortgage Reel provides. We understand that todays housing market requires a 30-day closing on a new home purchase. Our local underwriting team works closely with our team to ensure a smooth process. The Mortgage Reel team has a proven track record in Seattle and the surrounding areas that reflects upon our on-time closings—we are fully aware of what is at stake with your earnest money on the line. The Mortgage Reel is a Seattle mortgage company with a proven 5-star reputation you can count on.
"We can not recommend everyone at Mortgage Reel enough!" - Reference from Yelp.com:
We can not recommend everyone at Mortgage Reel enough! Keith and Jason were SO incredibly helpful and supportive throughout the entire process. They both always took the time to explain everything, and were so friendly, personable, available and giving with their time, it was really a great experience working with them. As a gay, newly married couple buying a house, we were a bit apprehensive about finding the right people to work with. From the beginning, we felt so much support here, and felt very lucky to have found the Mortgage Reel. They helped us work through some tricky paperwork regarding the new laws, with the utmost respect. Keith also recommended a real estate agent for us, who turned out to be amazing, so the entire home buying process was the best experience it could have possibly been, thanks to everyone at Mortgage Reel. You guys are the best! — Mary Beth , W. Seattle
Hire the right Seattle Mortgage Company...How can we Assist you?
(206) 219-3088
Seattle Mortgage Company News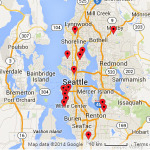 Call The Mortgage Reel - we provide the best service to your neighborhood! If you live on the Seattle
Seattle Mortgage Rates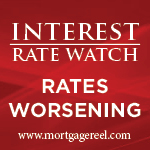 What's the Current Trend in Seattle Mortgage Rates? Seattle mortgage rates are worsening today What's Happening in Financial Markets? Jobless