Team Mortgage Reel, Best of Real Estate in Seattle!!!!! Thank you to our current and past clients for being our fans!

Seattle Mortgage Rate News Today December 2, 2013

2013 Best of Bellevue Mortgage

Mortgage Insurance (PMI) Tax Deductible 2013

Seattle Mortgage Rates Today 7/11/12
Previous
Next
We are a Seattle Mortgage Company
Welcome to The Mortgage Reel....we are a Seattle Mortgage Company serving the Puget Sound area.
We offer highly competitive mortgage rates whether you are buying or refinancing a home. As home Mortgage Planners we listen to your real estate financial goals to provide the best strategic options for you.

Our expert guidance and education will provide you with the tools when considering your next home. We are the purchase experts.

Meet Your Seattle Mortgage Company
Our past clients refer to The Mortgage Reel as the #1 lending team in Seattle. Found on Yelp.com and Google+, our past clients have awarded us the most 5-star ratings of any Seattle mortgage lender. A thorough understanding of our clients' goals assist in customized mortgage planning that corresponds to their needs. Financing a home may be challenging without the right assistance. Our team streamlines the process utilizing today's technology to keep you informed throughout the mortgage process.
If you are in the market for a new home or refinancing your current home, allow us to interview for the position before you hire a lender. Our online resume with references from homeowners is a testament to the quality service The Mortgage Reel provides. We understand that today's housing market requires a 30-day closing on a new home purchase. Our local underwriting team works closely with our team to ensure a smooth process. The Mortgage Reel team has a proven track record in Seattle and the surrounding areas that reflects upon our on-time closings—we are fully aware of what is at stake with your earnest money on the line. The Mortgage Reel is a lending team with a proven 5-star reputation you can count on.
I could not have dreamed up a smarter, better or more helpful mortgage broker even if I tried!
I could not have dreamed up a smarter, better or more helpful mortgage broker even if I tried – Jason Ramos is the BEST! As a first time home buyer, I had a lot of questions about how the pre-approval and purchase process goes. Whenever I had a question Jason was always available with a quick, helpful answer and a calm sense of reassurance. One of the things that most impressed me was I always felt like I was his sole client (trust me, I know that's not at all the case). He was always there for me and he spent a lot of time researching the best loan products available for my specific circumstance. I especially appreciate that he understood I am a cautious gal with my money and I would not even entertain the idea of a risky mortgage (i.e. short-term ARM/zero down/interest only). From day one Jason knew I wanted a traditional mortgage and he never tried to sway me with products that didn't fit that mold (even if they might have meant a small savings). At the end of my home buying process I felt like Jason was a long time friend, helping me navigate the scary waters of becoming a home owner. I have recommended him to friends and when the time is right for me to buy my second home you'd better believe I'll turn to Jason again for his expert help.
— Mary Beth , W. Seattle

Call Today For A Complimentary Consultation!

(206) 219-3088
Seattle Mortgage Company News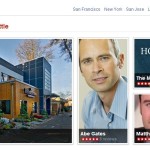 We are honored to be recognized as the top Mortgage Broker in Seattle rated by real people – our … [Read More...]
Seattle Mortgage Rates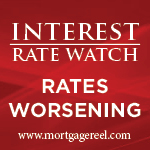 What's the Current Trend in Seattle Mortgage Rates? Seattle mortgage rates are worsening today What's Happening in Financial … [Read More...]