Team Mortgage Reel, Best of Real Estate in Seattle!!!!! Thank you to our current and past clients for being our fans!

We Beat the Banks! Compare & Save Now. Mortgage Rates for 5/21/2013

Seattle Mortgage Rates Today May 22, 2013

Agent Of The Week- Steven Lieu

2013 Best of Bellevue Mortgage

Mortgage Insurance (PMI) Tax Deductible 2013
Previous
Next
We are a Seattle Mortgage Company
Welcome to The Mortgage Reel....we are a Seattle Mortgage Company serving the Puget Sound area.
We offer highly competitive mortgage rates whether you are buying or refinancing a home. As home loan specialists we listen to your real estate financial goals to provide the best strategic options for you.

Our expert guidance and education will provide you with the tools when considering your next home. We are the purchase experts.

I could not have dreamed up a smarter, better or more helpful mortgage broker even if I tried!
I could not have dreamed up a smarter, better or more helpful mortgage broker even if I tried – Jason Ramos is the BEST! As a first time home buyer, I had a lot of questions about how the pre-approval and purchase process goes. Whenever I had a question Jason was always available with a quick, helpful answer and a calm sense of reassurance. One of the things that most impressed me was I always felt like I was his sole client (trust me, I know that's not at all the case). He was always there for me and he spent a lot of time researching the best loan products available for my specific circumstance. I especially appreciate that he understood I am a cautious gal with my money and I would not even entertain the idea of a risky mortgage (i.e. short-term ARM/zero down/interest only). From day one Jason knew I wanted a traditional mortgage and he never tried to sway me with products that didn't fit that mold (even if they might have meant a small savings). At the end of my home buying process I felt like Jason was a long time friend, helping me navigate the scary waters of becoming a home owner. I have recommended him to friends and when the time is right for me to buy my second home you'd better believe I'll turn to Jason again for his expert help.
— Mary Beth , W. Seattle
Meet Your Seattle Mortgage Company
Mortgage planners Keith Akada, Steven Fujita, and Jason Ramos are committed to providing the best real estate lending services that the Puget Sound, by offering mortgage rates that consistently beat those offered by local banks and by providing clients with the education and resources to make informed decisions.

Keith Akada
Mortgage Loan Originator, MLO-112443
Keith is a co-founder of the Mortgage Reel and has been a Licensed Washington Loan Originator since 2000. In addition to offering highly competitive rates, Keith takes pride and ownership in educating his clients, thereby empowering them to make the better, more informed financial decisions for themselves.

Steven Fujita
Mortgage Loan Originator, MLO-109127
Steven has been a loan originator for over 7 years. As your licensed loan originator, you can rely on Steven to provide a personalized home financing structure that complements your real estate goals. I am committed to servicing you from start to finish and offer competitive rates and fees.

Jason Ramos
Mortgage Loan Originator, MLO-112983
Jason Ramos has been originating loans for 7 years. Whether you're a first-time homebuyer or real estate investor, Jason's dedication to efficient and full-service financing is evident from the very beginning and throughout the entire process until closing.

Angie Rodriguez
Loan Coordinator
Angie
Rodriguez
is very much a 'Jack of all trades'. In addition to having 3 years direct experience in the Mortgage Industry, she is also proficient in all things Sales and Marketing, having 10 years of collective experience in this field. She is the ultimate Team Assistant in that she can and do
.
Our Commitment To Transparency As Your Seattle Mortgage Company
The Mortgage Reel was built with the intention of better educating consumers during an uncertain economic climate and in an industry that does not always consider consumer education to be a high priority.
In addition to offering mortgage rates that consistently 'Beat The Banks,' this commitment to consumer education and to better serving our clients is what truly sets The Mortgage Reel apart from any other Seattle Mortgage Company.
Call Today For A Complimentary Consultation!
(206) 219-3088
Seattle Mortgage Company News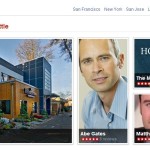 We are honored to be recognized as the top Mortgage Broker in Seattle rated by real people – our … [Read More...]
Our Services:
Mortgage Company
Mortgage Broker
Loan Originator
Home Loans Specialist
Refinance
Mortgage Lender
Seattle Mortgage Rates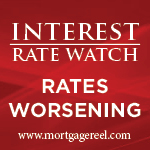 What's the Current Trend in Seattle Mortgage Rates? Mortgage rates are UP today What's Happening in Financial Markets? Feds … [Read More...]
Give us a call!
You'll be hard-pressed to find another Seattle Mortgage Company as committed as The Mortgage Reel to your financial education and success.