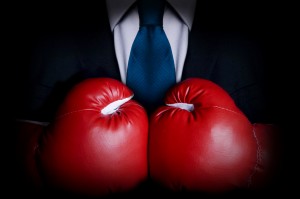 Compare Our Mortgage Rates vs. Big Banks like Chase, Bank of America, Wells Fargo, U.S. Bank and even Credit Unions.  The recent drop in mortgage rates has sparked refinance opportunities–but are you really saving the most you can?   Are you purchasing a new home?   Here are very strong questions to consider: Can you count on the bank closing on time?   Will the bank be able to close in 30 days?   Will you need to extend your closing date?   Are you negotiating the strongest offer considering the above?    We are the Purchase Experts.    Keith, Steven and Jason clearly demonstrate their confidence in closing on-time, especially when working with clients who are relocating from another state.  Review some of our testimonials from new home owners on Yelp.com.
Do you know what SAVING options you have?   Do you need to secure your rate and are unsure what to do?   Contact Us Today.   If you are looking to secure a mortgage rate, we have the option to secure your rate now and offer a rate float down if mortgage rates drop.    Contact us for more details!  Fannie Mae, Freddie Mac (HARP) options are available on investment homes, too.
Conventional Home Loan Scenarios:  30 Year Fixed
| | | | |
| --- | --- | --- | --- |
| Lender | Rate % | Points | APR % |
| Mortgage Reel | 4.375 | 0.540 lender cost | 4.466 |
| Bank of America | 4.250 | 0.184 lender cost | 4.298 |
| Chase Bank | 4.250 | 0.125 lender cost | 4.302 |
| Boeing Employees C.U. | N/A | N/A | N/A |
| | | | |
| --- | --- | --- | --- |
| Loan Amount $1M | Rate % | Points | APR % |
| 30 yr Fixed | 4.6504.300 | 0.0001.500 | 4.6684.446 |
| 7/1 yr Arm | 3.3872.950 | 0.0001.500 | 3.4033.085 |
| 5/1 yr Arm | 2.8372.400 | 0.0001.500 | 2.8532.530 |
We offer:   PRECISE CLOSING COSTS & NO APPLICATION FEE–MOST IMPORTANTLY, ON-TIME CLOSING! Retail banks are currently quoting 60 days to close a refinance or purchase transaction.  There is no need to wait that long to start saving money today!   Any further questions please contact us. *Conventional scenario is based on purchase price of $400,000 with 20% down (lender credit may be an option based on scenario) **Further conventional qualifying details click here.
Timing is everything just as location of the home is critical. Timing in securing an interest rate–The Lowest rate–is working with a mortgage professional who has their pulse on the market and advise and educate their clients when timing is right. Along with this key knowledge is to be on top of all of the lending and underwriting changes which seem to happen daily.
We at the Mortgage Reel are Licensed Washington Loan Originators, serving clients with transparency, knowledge and most importantly keeping your goals in mind. How can we assist you today?
Join the Conversation on Facebook, just click on the banner on the homepage and it will take you to our Facebook page, "How to Beat the Banks on your Home Loan"

---
Hire The Right Team. How Can We Assist You?
(206) 219-3088
Related content:
Leave A Reply With Facebook
comments