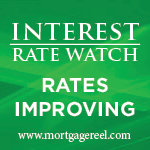 Seattle Mortgage Rates Today 2/27/12: After the G-20 Summit this past weekend, it was decided that the international community will not offer any aid to the European Union.  The EU needs to commit its own money in building a necessary firewall to contain the ongoing debt crisis.  As the most financially stable country in the EU, the pressure is on Germany for proper negotiations.  Will the pressure force Germany to print more money in order to stabilize the crisis?  Perhaps.  With the fiscal tightening put in place by the EU, many countries are experiencing difficulty making its way out of debt due to the austerity measures; Germany may be forced to print more Euros.
The debt crisis is still with us without certainty and that premise brings a safe haven trade into the US dollar and bonds.  Obviously, the weakening Euro is resulting in a stronger dollar.  After the news that the International Monetary fund deprived the EU of much needed funds mortgage bonds are trading higher.
---
Hire The Right Team. How Can We Assist You?
(206) 219-3088
Related content:
Leave A Reply With Facebook
comments