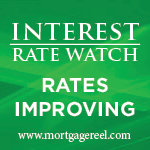 : Rumor has is that the Greek government and bondholders will not be able to meet the deadline on Thursday in regards to the debt swap.  Should we see a default, the chances for Spain and Italy to receive aid to assist in mitigating the debt crisis would be compromised.  The fear of Greece defaulting pushed stocks lower this morning—of course, we see bonds benefiting.
Fourth quarter readings found that the European Union's economy slowed down along with declining consumer spending.  It's anticipated that Europe will see itself in a recession should they see negative growth in the first quarter of 2012.
Greece = Default?  Greece will inevitably default as the debt swap that is supposed to take place on Thursday is really procrastination.  With the recent austerity measures that have been put in place, it would seem impossible for economic growth.  What to do now?  As the debt crisis continues with no relief in sight, the drama surrounding the EU is here to stay.  Greece may find themselves without a Union and, ultimately, without the Euro.
---
Hire The Right Team. How Can We Assist You?
(206) 219-3088
Related content:
Leave A Reply With Facebook
comments