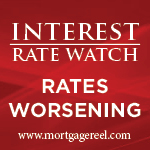 Seattle Mortgage Rates Today 3/7/12: Who needs a job?  This Friday, the official Jobs Report will be released.  The anticipated report expects the creation of 220,000 jobs in the private sector to compensate for government job losses.  The ADP Report has accounted for 216,000 jobs in the private sector which is tight in line with economists' expectations.  Should the Jobs Report release such information, we would see a net job gain of 206,000.
Who wants a raise?  The 4th quarter of 2011 reported productivity at .9% which was expected.  However, it reflects a slowdown from the 1.8% 3rd quarter reading.  Interestingly, expenses per worker or Unit Labor Costs increased.  A jump in wages was reported; so much that wages have grown by amount s not seen since the beginning of 2007.
Raise = Inflation?  If employers are paying their employees more, there is a chance that the costs of goods and services will rise to compensate for the higher costs in payroll known as wage-based inflation.  We have seen general inflation kept in check by the Feds since we have not seen an increase in wages.  As wages continue to rise, this could pressure inflation higher and companies may have to raise production to offset the Unit Labor Costs.
As the economy seems to be strengthening, mortgage rates will follow the same course.  If you are considering refinancing or even purchasing your next home, you should ask yourself: "Do I have time to wait?"  Contact us and we can discuss your options on your next mortgage.
---
Hire The Right Team. How Can We Assist You?
(206) 219-3088
Related content:
Leave A Reply With Facebook
comments