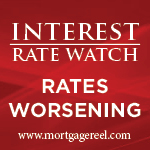 Seattle Mortgage Rates Today 3/8/12: Greek debt swap?  It looks pretty clear that the debt swap will take place.  Not all bondholders are on the same page as losses of 70% are inevitable—lower rates and longer maturity  are what Greece is asking for.  However, Greece's debt problems are from over.  The debt swap is akin to slapping on another band-aid; problems will soon emerge as Greece attempts to meet the austerity measures and tighter fiscal union guidelines mandated by Germany.  In light of the swap, stocks are benefiting at the expense of stocks.
Friday's Jobs Report?  As we mentioned yesterday, there are 206,000 net job creations expected with 220,000 jobs in the private sector to compensate for more government job losses.  The current unemployment rate of 8.3% is expected to remain the same.  However, this number cannot be easily forecasted as people are still losing their jobs and baby-boomers are retiring.  With that being said, some economists are questioning how the unemployment rate could drop .7% in such a short period of time.
Are you considering a refinance or new home purchase?  Take action now and give us a call to discuss your options for refinancing or your new home purchase.
---
Hire The Right Team. How Can We Assist You?
(206) 219-3088
Related content:
Leave A Reply With Facebook
comments