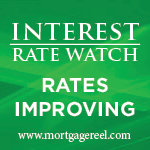 What's the Current Trend in Seattle Mortgage Rates?
Mortgage rates improved today.
What's Happening in Financial Markets?
Weaker US economic news is leading to a slight improvement to the bond market today.  When bonds improve mortgage rates improve as well.
How Does This Affect My Mortgage Rate?
Mortgage rates have continued to receive small steadily gains in the recent 1.5 weeks.  As we approach a ceiling of resistance (rates could reverse and go up), you may want to consider locking or securing your mortgage rate.  Unfortunately if you are buying, you must be in fully executed purchase and sale contract.  If you are refinancing, you have the ability to secure your interest rate when you feel it is the best opportunity.  The last time we faced this resistance level, mortgage rates jumped higher overnight.
Please contact us with any questions you have.
---
Hire The Right Team. How Can We Assist You?
(206) 219-3088
Related content:
Leave A Reply With Facebook
comments