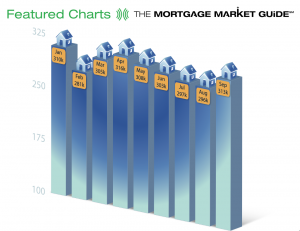 Seattle Real Estate Mortgage Rates Today 10/26/2011:  Quiet day today? News out of Europe appears to be good but the market is not buying it.  Mortgage Rates are unchanged from yesterday.
According to the U.S. Census Bureau and the Department of Housing and Urban Development, new home sales for September climbed to 313,000. This is up nearly 6% from the revised August rate of 296,000. As you can see from this chart, September comes in just below the 2011 high of 316,000 set in April.
The median sales price of a new home sold in September was $204,000 while the average sales prices was $243,900.
Bond auction receives an "A" and still no movement.  No news is good news?
Local news is our focus and what is happening here in our area, BOEING reporting strong earnings helping our local economy.  Thank you Boeing, this will help our local housing market as it brings more stability to our region.
Timing is everything just as location of the home is critical. Timing in securing an interest rate, BEST rate, is working with a mortgage professional who has their pulse on the market and when best to advise and educate their clients when timing is right. Along with this key knowledge is to be on top of all of the lending and underwriting changes which seem to almost happen daily. We at the Mortgage Reel are Licensed Washington Loan Originators, serving clients with transparency, knowledge and most importantly keeping your goals in mind. How can we assist you today?
Join the Conversation on Facebook, just click on the banner on the homepage and it will take you to our Facebook page, "How to Beat the Banks on your Home Loan" Like us when you visit and post any comments or suggestions.  We want your feedback.



---
Hire The Right Team. How Can We Assist You?
(206) 219-3088
Related content:
Leave A Reply With Facebook
comments