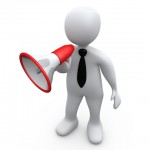 Seattle Real Estate Mortgage Rates Today 1/12/12: The Mortgage Market…. well, flat and steady as she goes.  Mortgage Rates are really not reacting to much right now.  Even with today's poor 30 year bond auction of a "D" grade.
Investors right now are still watching Europe's every move and now adding to the mix China, which may add a dose of quantitative easing as inflation fears have faded…. at least for now.
Your MORTGAGE REEL TEAM is hard at work preparing for our HOME OWNERSHIP ENRICHMENT SERIES.
What is the HOME OWNERSHIP ENRICHMENT SERIES?  GREAT question.  We are launching live webinars that you will not want to miss.  If you are a current or future homeowner we will have VALUABLE information and INVESTORS we have you covered also.  Stay tuned we will begin to announce the dates soon.  In our first introduction of the series we polled our current and past clients and had an overwhelming response for attendance.  VERY EXCITING!
Timing is everything just as location of the home is critical. Timing in securing an interest rate, BEST rate, is working with a mortgage professional who has their pulse on the market and when best to advise and educate their clients when timing is right. Along with this key knowledge is to be on top of all of the lending and underwriting changes which seem to almost happen daily. We at the Mortgage Reel are Licensed Washington Loan Originators, serving clients with transparency, knowledge and most importantly keeping your goals in mind. How can we assist you today?
Join the Conversation on Facebook, just click on the banner on the homepage and it will take you to our Facebook page, "How to Beat the Banks on your Home Loan" Like us when you visit and post any comments or suggestions.  We want your feedback.



---
Hire The Right Team. How Can We Assist You?
(206) 219-3088
Related content:
Leave A Reply With Facebook
comments