Seattle / Bellevue Real Estate Mortgage Rate Watch: Mortgage Rates trying to find some stability with a lack of news from the Middle East and Improving conditions in Japan. We have been speaking quite a bit of the "Safe Haven" trade for investors when crisis erupts around the world and how the Bonds and Mortgage Rates benefit. The United States reported better than expected numbers in the GDP which came in at 3.1% which sent the stock market higher. This has pressured the rates to react and move slightly higher. Keep in mind that since Positive changes have come from Japan rates have moved higher from the lowest levels seen in 2011. If economic conditions continue to improve in the U.S. it will pressure rates to move gradually higher towards the mid year point. BUT with that said, OIL has not been able to come down with so much uncertainty in the Middle East which is having a negative impact on the economy. Core inflation continues to slowly creep higher and all of us are seeing not only at the gas pump but also in the cost of groceries. This could put a damper on economic recovery and slow things down once again. HERE is the kicker. Quantitative Easing 2 is not even done yet, not until June 2011 and there are more and more talks of a 3rd round. YES that is right. Quantitative Easing 3! So what does this mean for the market and Mortgage Rates. Not so easy to predict, BUT, going back to when QE2 was announced in November of 2010 RATES SPIKED. That would be no different if QE3 is announced.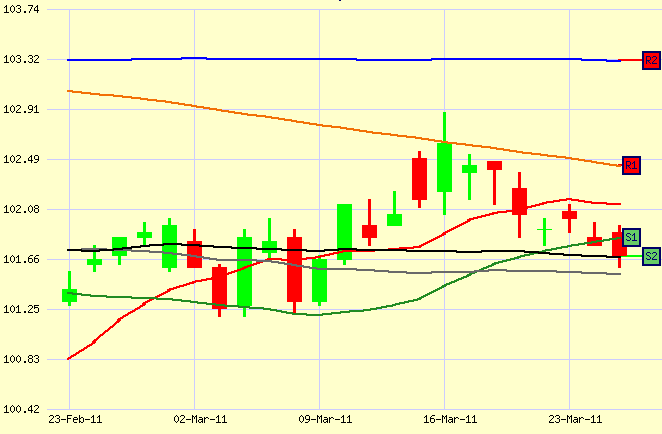 Looking at the mortgage snap shot today you can see we are having a significant change since March 16th, the direction for now seems to be negative until once again attention turns to developments globally.
Timing is everything just as location of the home is critical. Timing in securing an interest rate, BEST rate, is working with a mortgage professional who has their pulse on the market and when best to advise and educate their clients when timing is right. Along with this key knowledge is to be on top of all of the lending and underwriting changes which seem to almost happen daily. We at the Mortgage Reel are Licensed Washington Loan Originators, serving clients with transparency, knowledge and most importantly keeping your goals in mind. How can we assist you today?
Join the Conversation on Facebook, just click on the banner on the homepage and it will take you to our Facebook page, "How to Beat the Banks on your Home Loan" Like us when you visit and post any comments or suggestions.  We want your feedback.
---
Hire The Right Team. How Can We Assist You?
(206) 219-3088
Related content:
Leave A Reply With Facebook
comments