Seattle Refinance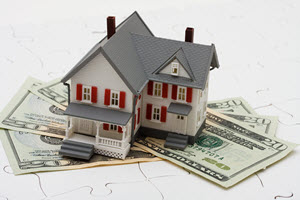 Why Choose To Refinance Your Seattle Home?
Improving Cash Flow / Reducing Monthly Payment
Cash-Out (for?)
Home Affordable Refinance Program (HARP)
Remodel / Renovation
Funding Children's Education (This is cash-out…)
Divorce
Benefits of Refinancing Your Mortgage
One of the main benefits of refinancing is reducing your interest rate. A lower interest rate will affect the monthly payments, saving hundreds or thousands of dollars a year.
Many people refinance in order to obtain money for large purchases education or to reduce other consumer debt. This is done by refinancing for the purpose of taking equity out of the home referred to as a cash-out refinance. First, the home is appraised. Second, the lender determines how much of a percentage of that appraisal they are willing to loan. Finally, the balance owed on the original mortgage is subtracted. After that money is used to pay off the original mortgage, the remaining balance is loaned to the homeowner.
As a first time home buyer, Steven was recommended by a friend of mine that had used him for his home loan. Since I was buying my first home, I had a ton of questions I wanted to ask to make sure I was financially prepared to purchase a home. At first I talked to a loan officer who wasn't very knowledgeable and didn't provide great service. This made me think twice about buying my first home. BUT immediately I was able to set an appointment with Steven to ask my questions and have the confidence to know I was ready to move forward and buy my first home. He reviewed my numbers and provided a pre-approval within 24 hours. From start to finish Steven provided great communication from securing the lowest rate to making sure I was clear on the final paperwork I was signing with escrow. Steven has earned my trust for future business and I can confidently refer him to my friends and family
— Adam M.
Before You Refinance Your Mortgage…
Refinancing can be a great financial move if it reduces your mortgage payment, shortens the term of your loan or helps you build equity more quickly. When used carefully, it can also be a valuable tool in getting your debt under control.
Before you refinance take a careful look at your financial situation, and ask yourself these questions:
1. How long do I plan to continue living in the house?
2. How much money will I save a month by refinancing?
Note that refinancing generally costs between 2 %-5% of the loan's principal. It may take 1-3 years to reap the cost benefit with the savings generated by a lower interest rate or a shorter term. So, if you are not planning to stay in the home for more than a few years, the cost of refinancing may negate any of the potential savings. Always be cognizant of any way to mitigate debt, build equity, increase savings and pay off the mortgage. Taking cash out of your equity when you refinance doesn't help you achieve any of those goals.
Are you considering refinancing your mortgage? We are your Seattle refinance experts! Give us a call!
Hire the Right Team…How can we Assist you?
(206) 219-3088
Browse our blog posts in the Seattle Refinance category: