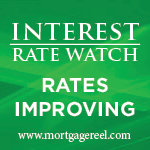 What's the Current Trend in Seattle Mortgage Rates?
Mortgage rates improved today
What's Happening in Financial Markets?
The European financial crisis continues.  Cyprus a tiny European Island needs financial support.  To receive the support the prime minister agreed to tax all bank deposits that caused rush of ATM withdrawals and bank transfers.
How Does This Affect My Mortgage Rate?
One key variable to help maintain low Seattle mortgage rates is Europe.  As Europe struggles, money is typically moved into the bond market as a safe holding position.  When money is shifted into the bonds, mortgage rates reap the benefit and drop for US consumers.
All Seattle homeowners thinking of refinancing should review options right now.  Mortgage rates are very close to the best levels for 2013 and Seattle Real Estate values have trended up since last year.  With potential equity gains and low rates, you might be able to save cash each month.  Contact us with your scenarios.
---
Hire The Right Team. How Can We Assist You?
(206) 219-3088
Related content:
Leave A Reply With Facebook
comments