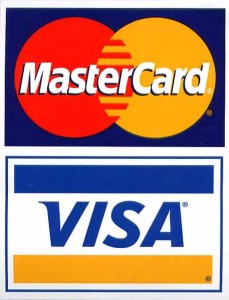 Managing Your Credit Reports
To obtain an annual free copy of your credit reports, visit www.annualcreditreport.com or contact any of the three bureaus below.  You should review your credit once every 12 months. 
You may also contact the major credit bureaus directly:
            Equifax:                        800.685.1111              www.equifax.com
            Experian                       800.397.3742              www.experian.com
            TransUnion                   800.888.4213             
Once you receive your reports, review them carefully for inquiries from companies you did not contact, accounts you did not open, or debts on your accounts that you cannot explain.  Verify the accuracy of your Social Security number, address(es), complete name and employer(s).  Notify the credit bureaus if any information is incorrect.
Consider A Fraud Alert
Consider contacting the fraud department of the three major credit bureaus to request that a "fraud alert" be placed on your file, and include a statement that creditors must get your permission before any new accounts are opened in your name.
Equifax:                        Report Fraud:  800.525.6285               www.equifax.com
Experian                       Report Fraud:  800.397.3742               www.experian.com
TransUnion                   Report Fraud:  800.680.7289               www.transunion.com
HELPFUL SUGGESTIONS (IF YOU ARE A VICTIM OF IDENTITY THEFT)
File a U.S. police report.  To protect your rights, report errors in writing.  After you have notified a credit reporting agency of your dispute, by law they have 30 days to investigate.  If the credit reporting agency can't verify the information, it must be removed.  If the information is later determined accurate, it will be reinserted on your report. 
Contact the U.S. Federal Trade Commission (FTC).  The FTC provides useful information to identity theft victims and maintains a database of identity theft cases for use by law enforcement agencies.  File a report with the FTC by calling the FTC's Identity Theft Hotline:  1.877.IDTHEFT (438-8338); by mail, Identity Theft Clearinghouse, Federal Trade Commission, 600 Pennsylvania Avenue, N.W., Washington DC 20580; or online at www.consumer.gov/idtheft.  Also request a copy of the publication, "Take Charge:  Fighting Back Against Identity Theft."
---
Hire The Right Team. How Can We Assist You?
(206) 219-3088
Related content:
Leave A Reply With Facebook
comments